Passaic County Professional Bathtub Refinishing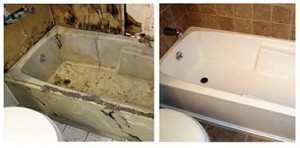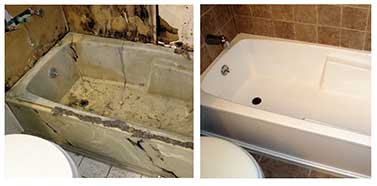 Rather than enduring a long bathtub replacement process, choose bathtub refinishing! At Jemco Reglazers, we can refinish your tub in half the time it takes to install a replacement, and your home will return to normal within just a few hours. Our services are a cost-effective alternative that's appropriate for tubs of all materials that are cracked, rusted, outdated, or damaged in any way. 
Contact Jemco Reglazers to learn about our bathtub restoration services!
Passaic County Bathtub Repair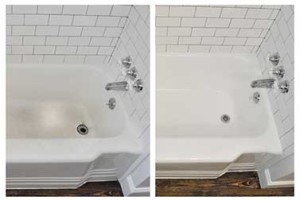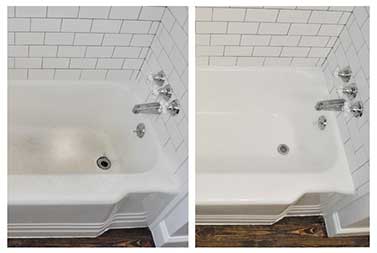 Whether you have a porcelain, fiberglass, acrylic, or cultured marble tub, our refinishing and restoration specialists can breathe new life into it. Our process saves you time and money, and our team will have your project finished within a day. As a visually appealing option as an alternative to complete replacement, our bathtub repair in Passaic County can enhance the overall appearance of your bathroom! 
Call Jemco Reglazers today, the North Jersey bathtub repair experts!
The Tub Resurfacing Process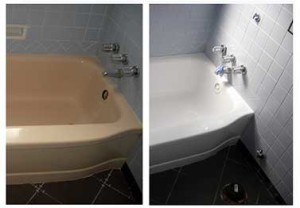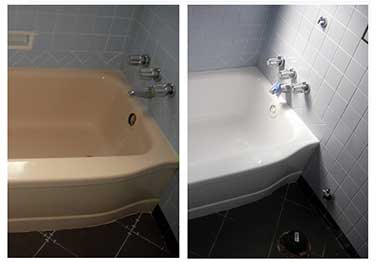 Our resurfacing process is segmented into four main steps: surface preparation, masking, spraying, and post-refinishing. 
Surface Prep: includes a detailed assessment, cleaning, and repair of any surface damage. 

Masking: includes preparing the areas surrounding the tubs with proper masking, ventilation, and floor protection. 

Spraying: includes 2 coats of a base primer, 3 coats of poly-glass resin, and optional buffing. 

Post-Refinishing: includes our clean-up processes, reinstallation of fixtures, and drying time (24 hours)
Call Jemco Reglazers today for a free, no obligation bathtub reglazing service quote!