If you are looking for help with your bathtub in Trenton, NJ or Hamilton, NJ, look no further than Jemco Reglazers. Our contractors provide some of the best refinishing, resurfacing, and reglazing services in the area, and we can help you with all of your restoration needs as well. If you're looking for help with tub repair, our services are second to none. It would be our pleasure to reglaze your tub and show you why our contractors and company are the best in the industry. Learn more about our services below and give us a call for a quote.
Bathtub Repair & Restoration in Hamilton, NJ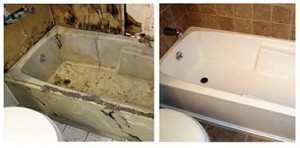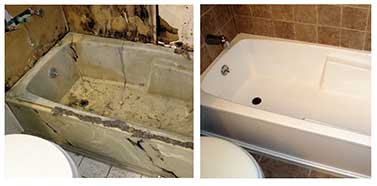 Regardless of whether you are located in Trenton, NJ or Hamilton, NJ, our contractors would be happy to provide you with bathtub refinishing and reglazing services. Instead of replacing your bathtub, let our team restore it instead. If you have a few chips and cracks that need to be addressed, or perhaps there are a few stains that you need to remove, our contractors in Trenton, NJ or Hamilton, NJ have the training and experience necessary to help you. When you trust us to restore your bathtub, it looks as good as new once again.
Contact Jemco Reglazers to learn about our bathtub restoration services!
Tile Refinishing Will Recreate the Look of the Original Tile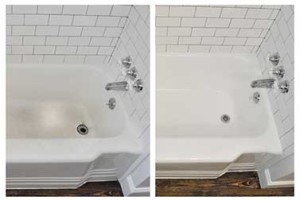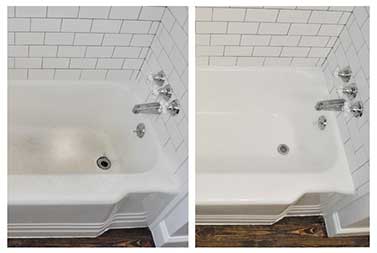 We know that you have worked hard to put beautiful tile in your bathroom, and you want to take care of it as best as possible. If you have concerns about the look of your tile, rely on our refinishing and reglazing services to help you.
You may think that your tile is beyond repair, but you would be surprised at what our contractors can accomplish. We have worked with different types of tile over the years, and we are sure we can restore your tile to its beautiful appearance as well. We have become one of the most trusted tile repair and reglazing companies in the industry. Let us provide our quality refinishing services for you as well.
Call Jemco Reglazers today, the North Jersey bathtub repair experts!
What To Expect From Our Bathtub Refinishing and Reglazing Contractors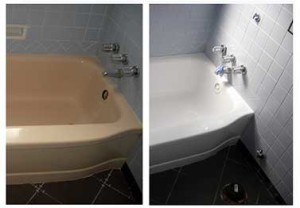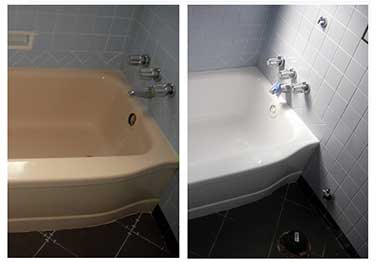 If you decide to work with our team for bathtub refinishing and tile reglazing in Princeton, NJ, there are a few steps we will follow. They include:
Check the surface for damages

Thoroughly clean the tub 

Place masking paper around the tub 

Remove overflow plate 

Spray base primer & poly-glass resin 
Call Jemco Reglazers today for a free, no obligation bathtub reglazing service quote!
Contact Us Today for Help With Your Tile and Bathtub Restoration Needs in Trenton, NJ
If you have concerns about your tile and bathtub in the local area, our experts are here to help you. At Jemco Reglazers, we have an exceptional reputation in the industry because of the quality services that we provide, and we would love to help you as well. If you are ready to see what we can do for your bathtub and tile, give us a call today.