Jemco Reglazers in Middletown, NJ stands as a premier provider of bathtub reglazing services. Over the years, we have honed our skills and expanded our services to cater to the varied needs of our customers. Our range of services now includes more than just bathtub reglazing – we also specialize in tile refinishing, bathtub chip repair, and a variety of other bathroom restoration services.
What makes us stand out is our unwavering commitment to quality and customer satisfaction. We believe that every bathtub, no matter its current state, holds the potential to be a shining centerpiece in your bathroom. If your bathtub is looking a little worse for wear, don't hesitate to contact us. Let us breathe new life into your tub and transform your bathroom into a space that you love.
Is Your Bathtub Chipped or Worn-Down?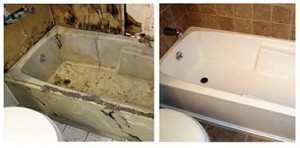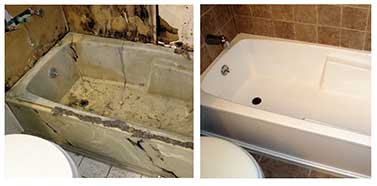 Bathtubs can easily become chipped or worn down over time due to regular use and exposure to harsh cleaning chemicals. But, replacing your bathtub can be expensive and time-consuming. This is where our reglazing services come in. We can restore your tub to its original shine, making it look brand new again. Our team of professionals will carefully repair any chips or damages, then reglaze the tub to ensure a smooth and shiny finish.
Contact Jemco Reglazers to learn about our bathtub restoration services!
Affordable Tile Refinishing Services in Middletown, NJ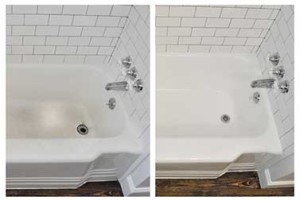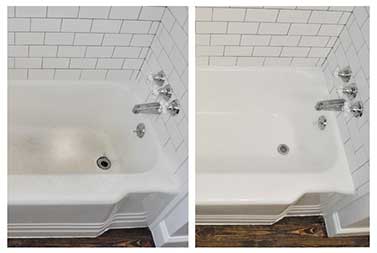 In addition to our bathtub services, we also offer affordable tile refinishing in Middletown, NJ. Over time, bathroom tiles can lose their luster and become dull or stained. Our team can refinish your tiles, bringing back their original shine and making your bathroom look like new. Refinishing your tiles is a cost-effective alternative to completely replacing them, saving you both time and money.
Call Jemco Reglazers today, the North Jersey bathtub repair experts!
Tips on Hiring a Bathtub Refinishing Contractor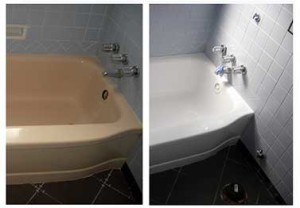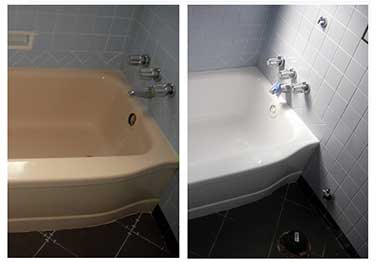 When hiring a bathtub refinishing contractor, there are a few things you should do:
Ask to see photos of recent projects: This will give you an idea of the quality of their work and what you can expect from them.

Receive a written estimate: This will ensure there are no surprises when it comes to the cost of the project.

Check customer reviews: This will give you insight into the experiences of previous customers.

Compare companies: Don't just go with the first company you find. Take the time to compare different companies in Middletown, NJ to ensure you're getting the best service and price.
So, if your bathtub is chipped or worn down, or if your tiles need a fresh look, don't hesitate to reach out to us at Jemco Reglazers for bathtub repair in Lakewood, NJ and Middletown. We're committed to providing the highest quality bathtub and tile refinishing services in Middletown, NJ. Let us help you restore the beauty of your bathroom. As one of the top resurfacing and restoration companies in the area, we can help you restore your tile and reglaze your tub. Contact us today for a quote!
Call Jemco Reglazers today for a free, no obligation bathtub reglazing service quote!